Steel Purlin Application For Steel Construction Factory In Wuhan City
Project Application Pictures



Purlin Design Drawing And Samples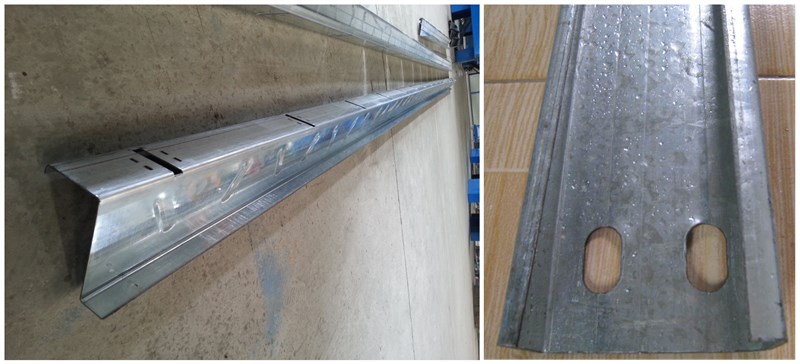 What is the specific content of the installation process of wall purlins?
Re: The purlins are small in cross section and light in weight, and are hung in a hook or sling. The correction of the purlin is mainly the pitch size and its own flatness. The spacing check is moved back and forth along the rods. If there is any error, loosen or tighten the bolts for correction. Straightness is checked with a wire and a steel ruler and finally bolted.
There are installing holes on each end of purlins, and these holes can be punched well on stee
l purlin roll forming machine
line, workers just need connect and lock by screw nuts well piece by piece.